Categories
Ads in Diamante
1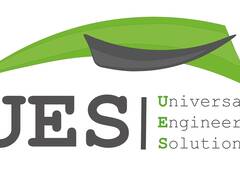 Універсальні інженерні рішення, LLC,

UA
Diamante, AR
Аn engineering manufacturing company with a skilled staff design and manufacture various manufacturing equipment for small and medium-sized businesses. We comprehensively address the issues of
STM international, GmbH,

DE
Buenos Aires, AR
LDPE Grade A: (98 - 2 film scrap) - Specification: Approx 98 % natural balance colored LDPE film. - Approx 2% tolerance towards dirt / dust / labels and stickers - 1 % moisture tolerance LDPE Grade
Конвейер Сервис, LLC,

UA
Buenos Aires, AR
U45 Rivet Hinged Conveyor belt Fasteners is ideal for use on rubber-plied conveyor belts 7-11 mm, delivering performance and long life with easy installation without a special tool. Known analogues
Хольцгрупп, LLC,

BY
Buenos Aires, AR
Our company "Holzgrupp", Republic of Belarus, is an exclusive dealer of SWISS KRONO, EGGER, BY SPAN. We export products to Europe, Asia: MDF, HDF, laminated MDF, MFC, chipboard, OSB, plywood. We are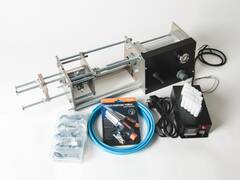 A-PROFI STEEL, LLC,

UA
Buenos Aires, AR
SJR 3 machine for repair of ball joints and steering tips is a guaranteed source of profit for your car service. With it, you can quickly and efficiently restore the suspension, steering device. The
Arion Company, LLP,

KZ
Buenos Aires, AR
Soybean meal for animal consumption Origin: Argentina Certificates: Phitosanitary Incoterm: C.&. F Packing: big bag 1500 kg each Transporter: Containers Soybean meal is a concentrate with an
Конвейер Сервис, LLC,

UA
Buenos Aires, AR
For use in surface and underground mining, staples penetrate the fabric inlays in the conveyor belt without damaging the fibres. They ensure high tensile strength and distribute load uniformly across
Petroleum Operating, Branch,

KZ
Buenos Aires, AR
- Polypropylene, at a fixed price (the price is formed at the factory) Type of delivery FOB.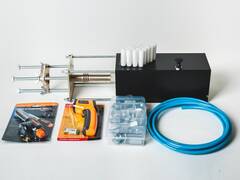 A-PROFI STEEL, LLC,

UA
Córdoba (Argentina), AR
Equipment SJR for repair of ball joints and steering tips (modification 2) is a guaranteed source of profit for your car service. With it, you can quickly and efficiently restore the suspension,
Arion Company, LLP,

KZ
Buenos Aires, AR
Bulls - Frozen boneless beef Product: Frozen boneless beef- STEER 25 CUTS Origin: Argentina Quantity: 750 tons Price: in CIF US $ Payment: LC Destination: CIF Sea Ports ASWP Port of origin: Buenos
New ads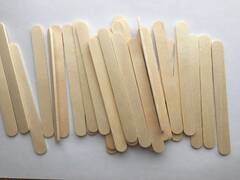 Березовые палочки для мороженного, Belén (Catamarca).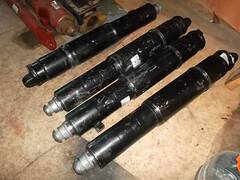 Запчасти к КС-4574А, КТА-16, КТА-18, КТА25, КТА-32, КТА-50, Buenos Aires.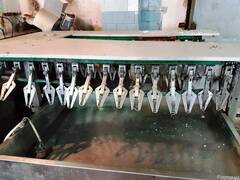 Линия для мороженного на палочке, Buenos Aires.
$50,000 /pc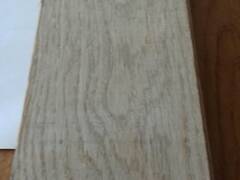 Паркет и плинтус, Buenos Aires.
€21 /sq m
Рис - Rice, Buenos Aires.
Soybean meal for animal consumption, Buenos Aires.
×
×
×